Close (esc)
Want more free shipping deals and pub info?!
sign up for our email list!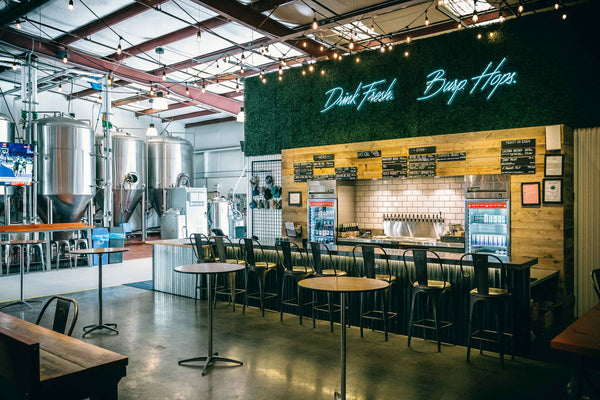 Production Tasting Room
Tues-Thurs: 3-9pm
Friday: 2-10pm
Sat: 1-9pm
Sun: 1-7pm
Monday: CLOSED
What started as a single warehouse in 2016 has expanded into a 20,000 SF+ production facility where the majority of our beer is produced. Each year we have continuously invested in our equipment and process technology to ensure the highest quality of beers and to support our fervent desire to innovate and push the boundaries of our craft. An aptly placed Taproom sits in the middle of the brewery surrounded by stainless steel tanks adjacent to our brewhouse, so customers can enjoy a fresh point and check out the action.